COMPANY PROFILE
Manufacturer, Exporter, OEM, Custom Made Prosthesis Designer.
---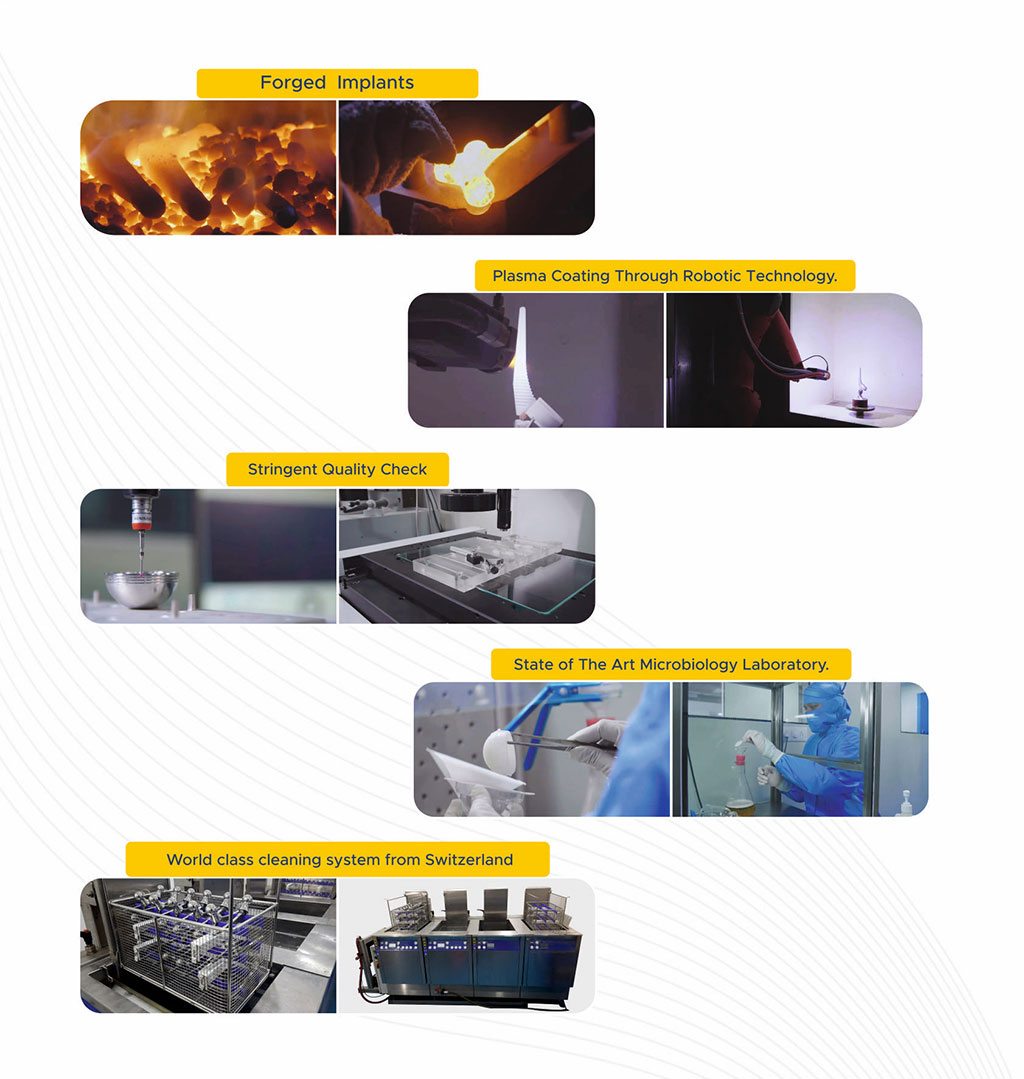 Vision
Orthotech aims to be a Global player in the medical fraternity with focus on Quality, Academics, Ethics and Affordability.
Mission
To Innovate, Manufacture and Facilitate a healthier living.
---
ORTHOTECH has evolved as a solution provider for Total Joint Replacement system. Since our inception in 1992 our comprehensive range of implants and instruments has tried to reach each and every individual irrespective of their spheres, spectrum and strata of society.
We initiated as OEM's manufacturing orthopaedic implants and instruments for a number of well known companies in India and they have till date endorsed their faith in us and continued to be our customers with repeated orders. Orthotech an ISO 13485 and FDA accredited Company has its manufacturing facility in Gujarat to aggressively market the international quality products at competitive price.
We are thankful to numerous surgeons for their complete support and confidence in our research and development and for their suggestions, guidance and continuous feedback towards the commencement of ECO-(our brand of products).
Our manufacturing facility adheres to the stringent international standards referring to ASTM and ISO. Our state of the art technology has facilitated custom made prosthesis designs to suit different anatomies and surgical techniques to reduce the surgery time.
Our strength lies in development and providing various designs of unmatched quality, price and service.
3rd Party Quality Check Of Raw Materials And Casting.
Emphasis on Research And Development For All Processes - From Designing To Manufacturing.
Accredited with FDA, ISO : 13485 : 2016 & ISO 9001 : 2015.